Image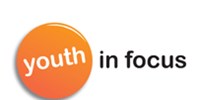 The Youth in Focus project is about the experiences of young people in Australia. The aim is to get a more accurate picture of how well young people are doing and how they achieve economic and social independence. The project looks at young people from a wide range of different backgrounds and with different childhood experiences. The study is based on information provided by young people and their parents in a survey as well as information from Centrelink's administrative records.
The data will be analysed by a team of university researchers from Australia and overseas, and the findings will be published as research reports on this web site. The research will enhance our understanding of young people's situation in Australia, and it will help the government to develop more effective ways of providing services and assistance to those who need them.
Examples of the research questions being explored are:
When do young people move out of their parents' home and what is the main reason?
Why are young people whose parents have received income support themselves more likely to receive income support?
What is the relationship between young people's choice of education and their parents' education?
What is the relationship between young people's health and their childhood experiences?
When do young people become parents and start families of their own?
What is the financial situation of young parents?
What are young people's attitudes towards income support?
What do young people know about the welfare system?
Two features characterize the Youth in Focus project: the combination of information from both young people and from one of their parents, and the combination of survey data and administrative data. Information from both young people and their parents enables issues of intergenerational patterns to be addressed.